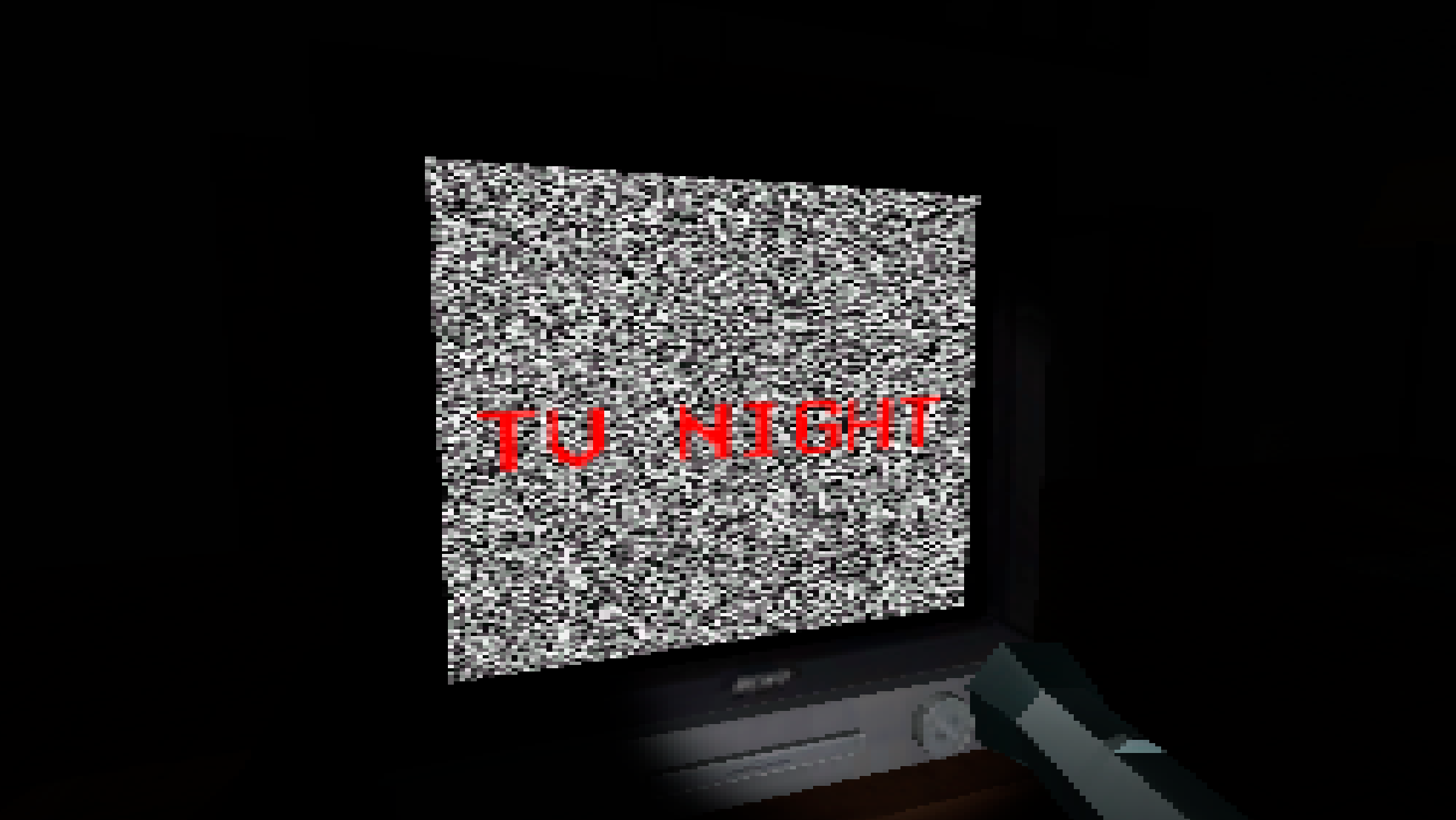 TV Night
I fixed a couple things that were bothering people (and me) that played it.

- Lines no longer repeat if you click too quickly to examine.

- Game no longer closes at the end just goes back to main menu (I thought it would be spookier but it was just annoying)
- The supposedly public domain music from the stereo was giving people problems, so I removed it and used one that's for sure public domain.
- Added Linux support
Thank you for downloading!
Files
TV Night 1.1 PC.zip
44 MB
Dec 20, 2019
TV Night 1.1 Mac.app.zip
45 MB
Dec 20, 2019
TV Night 1.1 Linux.zip
46 MB
Dec 20, 2019